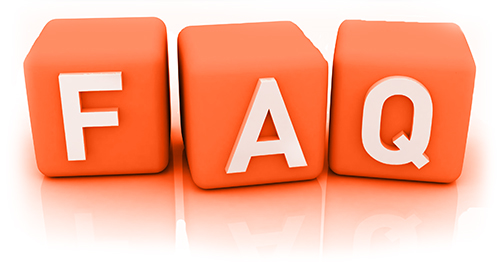 Frequently Asked Questions
Welcome to Craft Giraffe, where we have been creating since 1997. We are one of Australia's largest craft webstores - a crafting wonderland, with thousands of craft products available.
At Craft Giraffe, we offer the perfect mix of scrapbooking and craft products to display and present your photos creatively. We offer everything that you might need to begin preserving your memories plus we have grown to incorporate a large range of mixed media and art products as well. We are a now a one-stop shop for your paper crafting needs.
We pride ourselves on our extensive range of products including popular brands such as Sizzix, Copic, Couture Creations, Ultimate Crafts, Elizabeth Craft Designs, Prima, Ranger, Tim Holtz, We R Memory Keepers, Tattered Lace and more. We are constantly scouting new and exciting products from all over the world.
Craft Giraffe is an online only store, our warehouse isn't open to the public sorry.
What is Craft Giraffe's order processing time?
We always aim to despatch all parcels quickly and efficiently. Orders received and paid by 12pm on business days will be despatched same day. Orders outside these times will be despatched next business day wherever possible. Please note this does exclude periods while we are away (have to have a holiday sometime) but we will always let you know when this is the case by updating the shipping option descriptions at checkout.
Domestic orders are despatched with Australia Post eParcel with Metro orders expected between 2-6 business days and country orders between 5-14 business days depending on final location. If a correct email address is provided at the time of order, a shipping notification will be sent so you can track your order. International orders are despatched with Australia Post International Pack and Track with a minimum delivery time of 6 business days. A guide to International Delivery times can be viewed at https://auspost.com.au/sending/send-overseas/international-post-guide#/
If your order has not arrived within the above time frames, please contact us urgently.
What payment options does Craft Giraffe offer?
We currently accept payment online with Visa, Mastercard, American Express, PayPal, Direct Deposit (Australian bank accounts only) and Afterpay. Your details are handled securely. We can also take orders and payment by phone during our office hours (excluding Afterpay). You can find our more about Afterpay here
Can I track my order with Craft Giraffe?
Yes! Just log in to your account. From there you can check the status of your order. You will receive email confirmation when your order is placed, and a follow up email when your parcel has been despatched. This second email will contain a link for you to track your parcel with Australia Post eParcel. All parcels are sent with Australia Post eParcel.
Where does Craft Giraffe ship to?
We currently ship Australia wide and internationally to New Zealand via our website. If you are interested in have our products sent elsewhere internationally, please get in contact with us at sales@craftgiraffe.com.au and we will quote best available freight rates.
What are Craft Giraffe's shipping costs?
Australia - We deliver freight free standard shipping Australia wide for all orders over $75 (after any discounts have been applied). Orders under this are subject to a shipping charge of $5.99 for postcodes in Brisbane Metro Zone and between $5.99-$9.99 for rest of Australia. Postcodes in the Brisbane Metro zone include 4000-4018, 4029-4068, 4072-4123, 4127-4129, 4131-4132, 4151-4164, 4169-4182, 4205-4206, 9000-9725. We also offer an Express Post service with rates dependent on delivery location. Australian orders are shipped using Australia Post eParcel and can be tracked from Craft Giraffe to your selected delivery address. Australia Post have recently changed their delivery procedures and now do not require a signature on delivery. If the delivery courier deems there is a suitable place to leave your parcel they will do so and photograph it's location. If you would like parcels to be left in a specific location, please note this in your order details, however we cannot take reponsibility for items authorised to be left without signature. If you would prefer to collect your parcel from your local Post Office please note 'Do Not Safe Drop' in your order notes.
New Zealand - We deliver anywhere to New Zealand with rates starting at $12.99 (most dies, stamps and small items) up to $19.99 (up to 2kg). Orders over this weight will be subject to any further freight costs and we will quote best available rates once your order is ready to go. New Zealand orders are sent via Australia Post Air with delivery times between 3 and 10 days. Please note not all items on our website are able to be shipped internationally, and prices quoted do not include any applicable duties that may be payable for imports into your country.
Other International - Our rest of world rates start at $14.99 dependent on parcel size and final location and are sent with Australia Post Air with delivery times between 3-14 days. Our website will quote on shipping rates however if you country isn't listed please get in contact with us at sales@craftgiraffe.com.au and we will be happy to quote.
Shipping costs are calculated after any discounts have been applied
Can I collect my order from Craft Giraffe?
As we are an online only business, all orders are despatched and we cannot accept any 'click and collect' orders.
What happens if I order something that Craft Giraffe cannot supply?
Our website offers live stock control so what you see is what we have available. In the very unlikely event of a stock discrepency a refund will be processed to the value of the unavailable stock. Refunds will be issued using the original form of payment.
For your convenience we offer the ability to pre-order certain items ahead of future release. Payment is required to secure you place in queue. Please note we will hold orders until complete, if you wish the in stock items to be sent immediately please place separate orders.
I've seen an item but it isn't listed on your website, can you get it?
This varies depending on our suppliers list. If you have seen an item and can't see it listed on our website, send us an email and we will do our best to source it along with a price and estimated arrival date for you. These items are regarded as special order items and payment must be made in full before we place our order with the supplier. We cannot offer a refund or credit due to change of mind on special order items, these sales are final.
Does Craft Giraffe have a loyalty program?
We do! Our Creative Rewards Programs rewards you for your purchases at www.craftgiraffe.com.au. One point is earned for every dollar spent, points are then automatically converted into vouchers in $5 increments. Creative Rewards Vouchers are valid for 90 days from date of issue. For more on our rewards scheme click here
Can I purchase a Gift Voucher from Craft Giraffe?
Of course you can, we offer Gift Vouchers in $20, $50 and $100 denominations. Gift Vouchers will be emailed at a time and date of your choosing to the recipient along with redemption instructions. Gift Vouchers are valid for 12 months from date of issue.
How do I use my Craft Giraffe Gift Voucher?
You can redeem your Gift Voucher at the checkout on our web shop. Any credit not used in a shopping session will remain as credit on the account. Vouchers and remaining credit are valid for 12 months from the orignal purchase date.
Does Craft Giraffe have a returns policy?
We gladly work in accordance with all Australian Consumer Laws to ensure your rights are upheld. If the product you have purchased is faulty, damaged, incorrectly labelled or is significantly different from what was originally shown or described to you, it is our aim and desire to work cooperatively with you to achieve a prompt and suitable solution for all parties. Please contact us on (07) 3342 1779 or sales@craftgiraffe.com.au to discuss options and make suitable arrangements.
Please choose carefully as we cannot offer refund or exchange if you order incorrect item(s), quantity(s) or simply change your mind. For more on our returns policy click here
Does Craft Giraffe have a privacy policy?
Click here to see our privacy policy.
What are the terms of use for www.craftgiraffe.com.au?
Our website terms of use can be viewed here
What are the recommended order placement dates for Christmas 2019 delivery?
Our final postage day for 2019 is Friday 20 December, however please use the below as a guide for cutoffs for pre Christmas delivery. Our shipping takes place from the Brisbane metro zone and the dates below are the recommended dates and times that we suggest you have your order placed and paid to us by. Please bear in mind this is based on guidelines from Australia Post and can be affected by external sources.
Standard Shipping
Thursday, 28 November 2019 Tasmania Remote 7255-7257
Tuesday, 3 December 2019 NT Other 822, 835-862, 872-886
Sunday, 8 December 2019 Cairns Region Distant 4874-4876, 4892
Tuesday, 10 December 2019 Alice Springs 870-871
WA Kimberley 6725-6743, 6765-6770
Wednesday, 11 December 2019 WA Pilbara 6537, 6638-6722, 6751-6762
Thursday 12 December 2019 WA Central/Murchison/Goldfields 6401-6536, 6556-6635
WA Great Southern Region 6302-6398
WA South Roads 6215-6229, 6236-6290
WA Bunbury 6230-6233
Sunday, 15 December 2019 Tasmania 7000-7254, 7258-7470, 7800-7923
Adelaide Inner Metro 5000-5118, 5121-5134, 5138-5169, 5800-5960
Adelaide Outer Metro 5120, 5136-5137, 5170-5174
Ballarat Region (Selected Areas) 3377, 3380, 3400, 3402, 3465
Ballarat Region Other 3317-3319, 3342-3345, 3351-3352, 3357-3375, 3378-3379, 3381-3396, 3401, 3407-3424, 3464, 3467-3487
Bendigo Region (Selected Areas) 3444, 3450, 3500-3502, 3564, 3579, 3585
Bendigo Region Other 2648, 2715, 2717, 2731-2739, 3446-3448, 3451-3463, 3488-3498, 3505-3549, 3551, 3557-3563, 3565-3576, 3580-3584, 3586-3599
Cairns Region Far 4871, 4890-4891, 4895
Geelong Region (Selected Areas) 3228, 3250, 3280, 3300, 3305
Geelong Region Other 3221-3227, 3230-3249, 3251-3279, 3281-3294, 3301-3304, 3309-3315, 3321-3334
Gippsland Region (Selected Areas)3818-3820, 3850, 3853, 3875, 3909, 3922, 3953, 3995
Gippsland Region Other 3812-3816, 3821-3824, 3831-3835, 3847, 3851-3852, 3854-3874, 3878-3904, 3921, 3923-3925, 3945-3951, 3954-3971, 3979, 3984-3992, 3996
Goulburn 2580
SA Near Country 5201-5261, 5264-5266, 5301-5310, 5350-5356, 5360-5413, 5451-5472, 5501-5522, 5550-5583
Seymour Region (Selected Areas) 3619-3620, 3629-3632, 3643-3644, 3660-3661, 3671-3672, 3676-3677, 3689-3690, 3722, 3724, 3730
Seymour Region Other 3607-3618, 3621-3624, 3633-3641, 3646-3659, 3662-3670, 3673, 3675, 3678-3688, 3691-3720, 3723, 3725- 3728, 3732-3749
Darwin City & Subs 800-821, 828-834, 906-909
Perth Metro 6000-6214, 6800-6997
SA Far Country 5262-5263, 5267-5280, 5291, 5311-5346, 5357, 5414-5440, 5473-5495, 5523, 5540, 5600-5734
Mount Gambier 5290
Tuesday 17 December 2019 Country Areas Attached to Metro NSW 2555-2574, 2740-2786
Hunter Region (Newcastle) Primary 2280-2310
Mackay Region 4737-4803, 9943-9944
Northern Rivers Region (Casino) 2460-2483
Rockhampton City & Near Region 4677-4723
South Coast (Wollongong) Primary 2500-2536, 2538-2541
Sunshine Coast Region Other 4581, 4620-4676
Sydney Metro 1001-1891, 1900-1902, 2000-2234
Toowoomba Region Far 4371-4372, 4382-4390, 4406-4498, 4611-4613
Townsville City & Near Region 4804-4820, 4849-4850, 9965-9967
Ballarat Region City/Subs 3350, 3353-3356
Bendigo Region City/Subs 3550, 3552-3556
Broken Hill 2879-2880
Cairns City & Near Region 4852-4870, 4872-4873, 4877-4888, 9980
Canberra Metro 200-221, 2600-2620, 2900-2914
Canberra Region Other 2581-2588, 2594, 2621-2633
Central Coast Region (Gosford) 2250-2265
Central West (Bathurst) Primary 2790, 2794-2795, 2800, 2850
Country Areas Attached to Metro VIC 3335-3341, 3429-3431, 3427-3442, 3750-3810, 3910-3920, 3926-3944, 3975-3978, 3980-3981
Geelong Region City/Subs 3211-3220
Gippsland Region Subs & District 3825, 3840-3844
Hunter Region (Newcastle) Other 2267, 2278, 2311-2338, 2415-2430
Melbourne Metro 3000-3207, 8000-8873
Mid North Coast Region (Kempsey) 2431-2456
Murray Region (Albury) 2640-2647, 2658-2660, 2708-2714, 2716
New England Region (Tamworth) 2339-2411
Riverina Region (Wagga Wagga) 2590, 2649-2656, 2661-2707, 2720-2730
Rockhampton Region Far 4724-4736
South Coast (Wollongong) Other 2537, 2445-2451, 2545-2551
Southern Highlands Region 2575-2579
Townsville Region Far & Mt Isa 4821-4830
Western Plains Region (Dubbo) 2821-2844, 2878
Central West (Bathurst) Other 2787, 2791-2793, 2797-2799, 2803-2820, 2845-2849, 2852-2877
Thursday, 19 December 2019 Brisbane Inner Metro 4000-4209, 9000-9019
Brisbane Outer Metro 4280-4347, 4500-4517, 4520-4521, 9020-9582
Gold Coast Region 2484-2490, 4210-4275, 9702-9742
Sunshine Coast Region Primary 4518-4519, 4550-4580, 4600-4601
Toowoomba City & Near Region 4350-4370, 4373-4381, 4400-4405, 4605-4610, 4614-4615
Express Post Service
Thursday, 19 December 2019 All postcodes covered by the Australia Post Express Network (https://auspost.com.au/sending/send-within-australia/delivery-speeds-and-coverage)