Returns Policy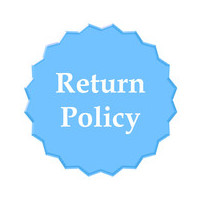 We gladly work in accordance with all Australian Consumer Laws to ensure your rights are upheld.
If the product you have purchased is faulty, damaged, incorrectly labelled, or is significantly different from what was originally shown or described to you by us, it is our aim and desire to work cooperatively with you to achieve a prompt and suitable solution for all parties. We are happy to offer you a refund, credit on your online customer account, repair or exchange upon return of the goods. Please contact us on 07 33421779 or sales@craftgiraffe.com.au before returning any items, to make suitable arrangements.
Please choose carefully and be certain of your selection before purchasing. If you have chosen a product(s) or service(s) incorrectly, chosen incorrect product quantity, or if you have simply changed your mind or no longer require the goods/service(s), we are unable to offer you a return, refund or exchange.
For items returned under warranty, requiring repair, we will arrange dispatch to the authorised agent for evaluation upon the goods being returned to us.
All returns and repairs must be accompanied by an appropriate proof of purchase. If you are unable to provide a suitable proof of purchase from Craft Giraffe, we reserve the right to refuse a return, refund, exchange or repair. We reserve the right to inspect and assess the condition and age of returned good prior to offering a return, repair, exchange or refund; which may result in a repair, exchange or refund being refused in some circumstances.
Please note:
Your original Craft Giraffe receipt is the best form of proof of purchase

Refunds will be issued using your original payment method

Refunds will not be provided for the purchase of gift cards. Gift Cards are not redeemable for cash.