Website Terms of Use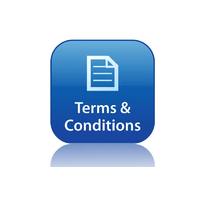 Welcome to our website. If you continue to browse and use this website, you are agreeing to comply with and be bound by the following terms and conditions of use, which together with our privacy policy govern our relationship with you in relation to this website. If you disagree with any part of these terms and conditions, please do not use our website.
The use of this website is subject to the following terms of use:
The content of the pages of this website is for your general information and use only. It is subject to change without notice.

Neither we nor any third parties provide any warranty or guarantee as to the accuracy, timeliness, performance, completeness or suitability of the information and materials found or offered on this website for any particular purpose. You acknowledge that such information and materials may contain inaccuracies or errors and we expressly exclude liability for any such inaccuracies or errors to the fullest extent permitted by law.

Your use of any information or materials on this website is entirely at your own risk, for which we shall not be liable. It shall be your own responsibility to ensure that any products, services or information available through this website meet your specific requirements.

This website contains material which is owned by or licensed to us. This material includes, but is not limited to, the design, layout, look, appearance and graphics. Reproduction is prohibited other than in accordance with the copyright notice, which forms part of these terms and conditions.

All trademarks reproduced in this website, which are not the property of, or licensed to the operator, are acknowledged on the website.

Unauthorised use of this website may give rise to a claim for damages and/or be a criminal offence.

From time to time, this website may also include links to other websites. These links are provided for your convenience to provide further information. They do not signify that we endorse the website(s). We have no responsibility for the content of the linked website(s).

Your use of this website and any dispute arising out of such use of the website is subject to the laws of Australia.
Sale and discounted items/pricing
Items on sale or advertised at a discounted or reduced price are generally floor stock, and currently on hand at the time of commencing only. While we may be able to order more stock of a particular item for you, it will not generally be sold at the discounted rate but rather our normal, everyday retail price. Prices and other offers are subject to availability. Sale prices are also subject to and only available for a defined period of time and/or until on hand stock is no longer available. Sale prices may not be available or applicable if you are wanting the item placed on layby or held for collection at a later date. The condition of no laybys or rainchecks apply to sale items and discounted items.
Any backordered items that are ordered/purchased during a sale will be ameded to full price, or the order cancelled at your discretion. Quantities may be also be limited to a specified number per person or per transaction. These terms are generally applied to all sales and promotions unless otherwise specified.
Payment for online orders must be received at the time of order to hold and allocate stock. If clear payment is no received, orders will be left with stock uncommitted for a period of time, after which Craft Giraffe reserves the right to cancel the order.
Creative Points Rewards Program
This system allows you, our valued customer, to accumulate points each time you make a purchase from www.craftgiraffe.com.au. This includes all craft products.
Points accumulate at approximately 1 point per $1 spend at Craft Giraffe, inclusive of GST. They can be redeemed in multiples of 110 points at www.craftgiraffe.com.au. When you have enough points available to redeem they will appear as an account credit on the checkout page as a payment option. You will be able to choose how much credit to use against your purchase. You do not need to use all your available credit in one transaction, however credits will expire 60 days from date of issue.
When you are about to checkout with an order that will earn reward points, you will be able to see the potential rewards on the checkout page. There will be a section titled 'Rewards Earned' that will indicate how many points or credits you may potentially earn. You will only see this when you have logged in to your account as guest purchasers cannot earn reward points.

All correspondence regarding the Creative Points Rewards Program will be to the email addressed registered to your online profile. It is your resppnsibility to ensure your email contact details are up to date.
This system has been introduced to offer increased value and benefit to our loyal and supportive customers. We reserve the right to alter, modify or terminate the Creative Points Rewards System at any time at our decision.