Pens, Pencils and Markers
Author: Craft Giraffe Date Posted:6 December 2016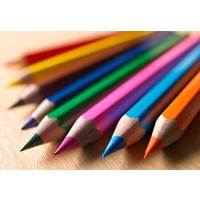 Pens, pencils, markers and crayons... there are a plethora of options out there and Craft Giraffe has one or two of them! But what is the best pick for your project, read on as we cover all the bases.
Pens & Markers
Copic Alcohol Markers a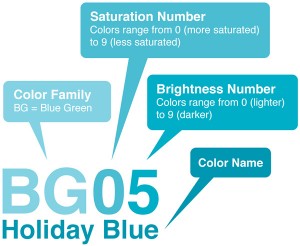 re made in Japan and are the highest quality alcohol based pen on the market. Available in 358 colours, all pens are refillable and offer consistent colour time and time again. The pens are grouped into colour 'families' and are named by one or two letters and two numbers which can be explained below. For best effect use Copic markers on X-Press Blending Card stock.
Sakura Pigma Micron Pens contain Pigma ink that was invented by Sakura over 25 years ago and they continue to be the most reliable permanent ink on the market. This permanent, fade resistant, chemically stable pigment based ink will not bleed or run if liquids are spilled on or applied to a document or page after the ink has dried. With preserving memories in mind this pen is a great idea for journals, cards, quilts and dolls. Available in a range of sizes and colours - use Pigma Micron to leave a mark that lasts a lifetime.
Ranger Distress Markers by Tim Holtz are a dual ended marker with a brush tip and a fine point tip. As with the rest of the distress family, these markers blend with each other, are reactive to water and can be used in any of the same ways or techniques that you would with the existing Distress line. Available in 60 colours to coordinate with the rest of the Distress products.
Sharpie pens offer a permanent solution on just about any surface. We stock these in a brush tip set and also the 'stained' set designed for fabric.
Crayons
Ranger Distress Crayons by Tim Holtz
again coordinate with existing Distress colours. They are water-reactive pigments formulated to acheive vibrant colour effects on porous surfaces for mixed media and other crafts. Great for backgrounds, watercolouring and more; you can colour directly onto your surface then blend with water. Available in sets of 6 or individually.
Faber-Castell Gelatos
are a similar product to the Distress Crayons, just in an different form. They are again a water reactive pigment but will blend both with and without water and are suitable for use across a range of media including paper, wood and canvas. Available in 52 colours.
Pencils
Watercolour Pencils by Prima
like the crayons above are pigment filled, but of course come in pencil form for precision application. Use with an aqua brush to turn rich colours into brilliant watercolour effects. Try 'Trace and Brush' technique but tracing the outline of your image in your desired colour, then push the colour to the internal part of your image using an Aqua Brush or wet brush. Or use the Palette technique by creating colour 'blocks' on separate sheet of paper and then transfer the colour from that to your clean canvas using your brush. These pencils are available in a number of coordinating sets.