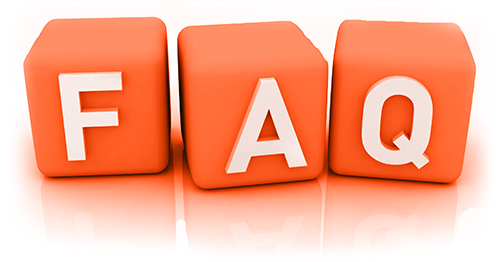 Frequently Asked Questions
Welcome to Craft Giraffe, where we have been creating since 1997. We are one of Australia's largest craft webstores - a crafting wonderland, with thousands of craft products available.
At Craft Giraffe, we offer the perfect mix of scrapbooking and craft products to display and present your photos creatively. We offer everything that you might need to begin preserving your memories plus we have grown to incorporate a large range of mixed media and art products as well. We are a now a one-stop shop for your paper crafting needs.
We pride ourselves on our extensive range of products including popular brands such as Sizzix, Copic, Couture Creations, Ultimate Crafts, Elizabeth Craft Designs, Prima, Ranger, Tim Holtz, We R Memory Keepers, Tattered Lace and more. We are constantly scouting new and exciting products from all over the world.
Craft Giraffe is an online only store, our warehouse isn't open to the public sorry.
What is Craft Giraffe's order processing time?
We always aim to despatch all parcels quickly and efficiently. Orders received and paid by 1pm will generally be despatched same day (or next business day in the case of weekends and public holidays).
What payment options does Craft Giraffe offer?
We currently accept payment with Visa, Mastercard and PayPal. Your details are handled securely and no card details are stored.
Can I track my order with Craft Giraffe?
Yes! Just log in to your account. From there you can check the status of your order. You will receive email confirmation when your order is placed, and a follow up email when your parcel has been despatched. This second email will contain a link for you to track your parcel with Australia Post eParcel. All parcels are sent with Australia Post eParcel, except Tattered Lace Magazines.
Where does Craft Giraffe ship to?
We currently ship Australia wide and also to New Zealand.
What are Craft Giraffe's shipping costs?
We deliver freight free Australia wide and to New Zealand for orders over $100. Orders under this are subject to a shipping charge of $10 for Australia and $15 for New Zealand. Bulky items are exluded and will be shipped Australia wide for $20 or to New Zealand for $35.
Australian orders are shipped using Australia Post eParcel. New Zealand orders are shipped Express Courier International. Both can be tracked from Craft Giraffe to you and require signature on delivery for added security. Craft Giraffe cannot accept any responsibility if you request your parcel be left with signature.
Can I collect my order from Craft Giraffe?
As we are an online only business, all orders are despatched and we cannot accept any 'click and collect' orders.
What happens if I order something that Craft Giraffe cannot supply?
Our website offers live stock control so what you see is what we have available. In the very unlikely event of a stock discrepency a refund will be processed to the value of the unavailable stock. Refunds will be issued using the original form of payment.
For your convenience we offer the ability to pre-order certain items ahead of future release. Payment is required to secure you place in queue. Please note we will hold orders until complete, if you wish the in stock items to be sent immediately please place separate orders.
Does Craft Giraffe have a loyalty program?
We do! Our Creative Rewards Programs rewards you for your purchases at www.craftgiraffe.com.au. One point is earned for every dollar spent, points are then automatically converted into vouchers in $5 increments. Creative Rewards Vouchers are valid for 90 days from date of issue. For more on our rewards scheme click here
Can I purchase a Gift Voucher from Craft Giraffe?
Of course you can, we offer Gift Vouchers in $20, $50 and $100 denominations. Gift Vouchers will be emailed at a time and date of your choosing to the recipient along with redemption instructions. Gift Vouchers are valid for 12 months from date of issue.
How do I use my Craft Giraffe Gift Voucher?
You can redeem your Gift Voucher at the checkout on our web shop. Any credit not used in a shopping session will remain as credit on the account. Vouchers and remaining credit are valid for 12 months from the orignal purchase date.
Does Craft Giraffe have a returns policy?
We gladly work in accordance with all Australian Consumer Laws to ensure your rights are upheld. If the product you have purchased is faulty, damaged, incorrectly labelled or is significantly different from what was originally shown or described to you, it is our aim and desire to work cooperatively with you to achieve a prompt and suitable solution for all parties. Please contact us on (07) 3342 1779 or sales@craftgiraffe.com.au to discuss options and make suitable arrangements.
Please choose carefully as we cannot offer refund or exchange if you order incorrect item(s), quantity(s) or simply change your mind. For more on our returns policy click here
Does Craft Giraffe have a privacy policy?
Click here to see our privacy policy.
What are the terms of use for www.craftgiraffe.com.au?
Our website terms of use can be viewed here